Google Translate
Be a part of

---
When visiting a foreign country, Google Translate is not only a translation tool. It's a bridge connecting you and another culture.

By placing the billboards around the busiest international airports in the world, Google Translate invites you to be a participant. To re-think what it means to be a tourist. To be a part of that country.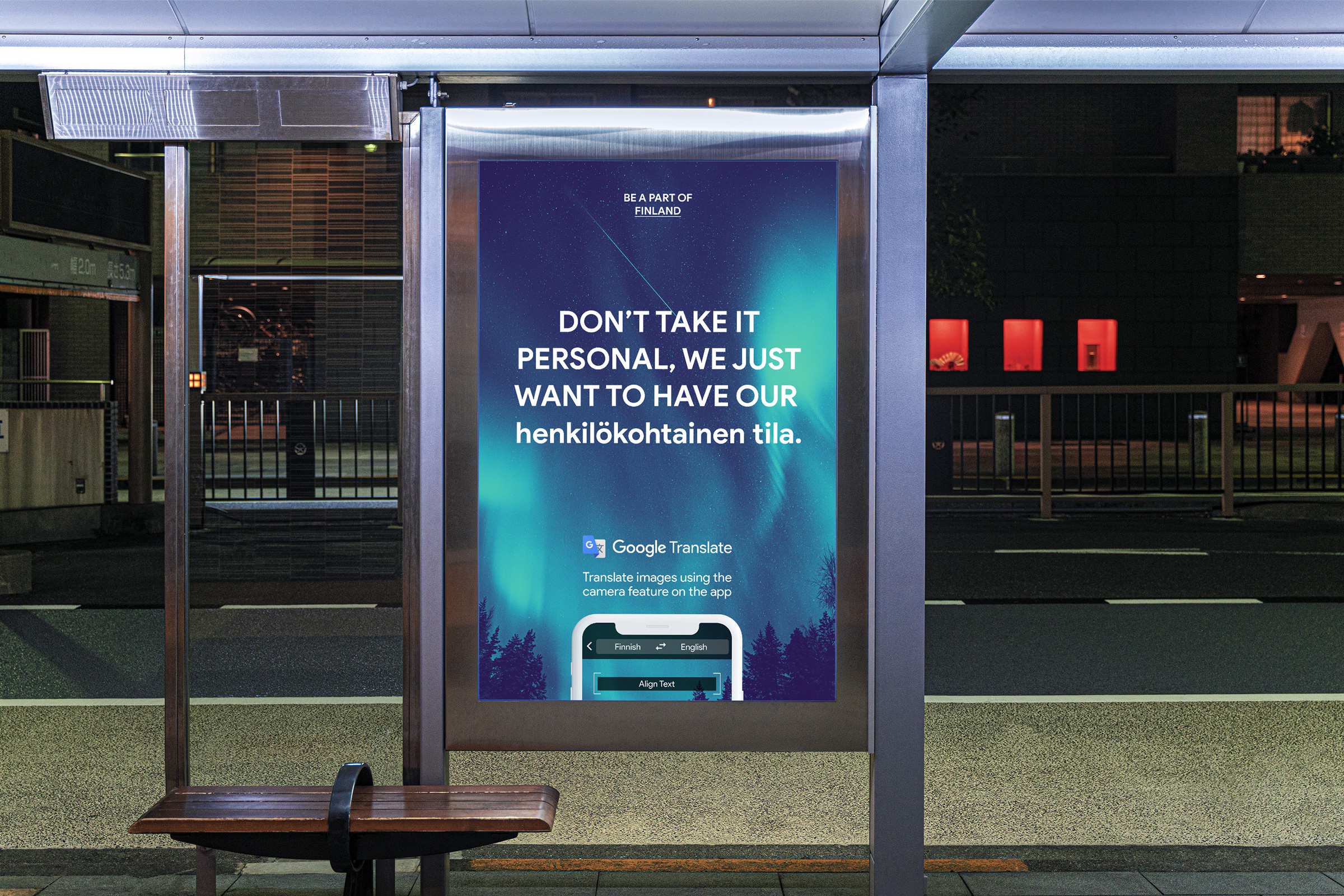 Boarding Pass
We will start #beapartof on Twitter, asking locals to post suggestions geared towards tourists traveling in their country. And we will select and place helpful tweets on the back of the boarding passes flying to that country.

Geo-based Notification
Working in conjunction with Google Maps, Google Translate will send geo-based notifications that will provide the tourist with helpful, cultural information.
---
2020 AAF Austin ADDYs
︎︎︎ Gold: Integrated Campaign
︎︎︎ Gold: Outdoor & Transit Advertising

---
Texas Creative
2019
---
Creative Direction: Sean LaBounty
Art Direction: Mingchen Shentu
Copywriting: Harumi Rangel